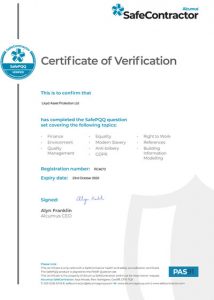 SAFEcontractor – The Health and Safety Assessment Scheme
With more than 150 major clients and almost 18,000 contractor members, SAFEcontractor is the fastest growing health and safety assessment scheme in the UK.
As a leading health and safety pre-qualification assessment scheme, Safe Contractor are dedicated to promoting higher standards of competence and compliance through the provision of relevant industry specific and tailored health and safety assessments for all professions and sectors. Registered members with the SAFEcontractor scheme include clients and contractors from a wide range of professional disciplines working within a number of industry sectors.
With its increasing membership and growing profile in the UK, the SAFEcontractor scheme is now used by many large organisations as a way of obtaining competent contractors.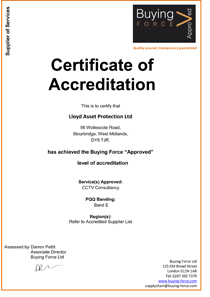 Buying Force
Buying Force, a wholly owned subsidiary of the DTZ Group, is a leading service charge procurement specialist, providing a best-in-class bespoke service for agents and property managers.
Together with their independent and robust supplier and contractor accreditation scheme they deliver a tailored end-to-end offer to meet clients procurement and supplier vetting needs.
Their approach delivers value for money with an outstanding level of service, and the expert team focus on understanding, knowledge sharing and collaboration to develop long-term relationships with clients and accredited suppliers.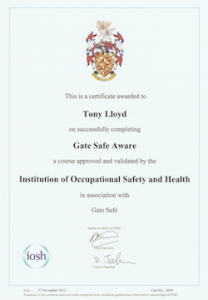 Gate Safe Aware
Gate Safe is a national campaign which aims to ensure automatic gates are SAFE.
Since the inception of the Gate Safe initiative in 2010, they have campaigned to raise awareness of the need for an enhanced understanding of automated gate safety amongst the wide range of professionals associated with an automated gate installation
The training undertaken to become a member, enables consultants to assess and report on the safety of individual gates. The important recommendations of how to make gates safe are vital to protecting not only clients who operate gates, but members of the public and staff who use them.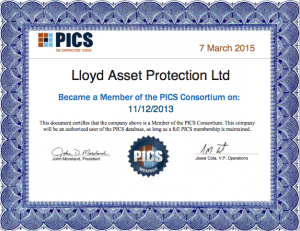 PICS – The Contractors Choice
PICS has perfected a process that centralises contractor data, reduces incidents and simplifies operations. They customise the right solution for each client, based on their standards and business needs.
Streamlining contractor screening and simplifying the pre-qualification process. PICS' clients enjoy high-level efficiency and their approach to contractor management is why global leaders trust PICS to prequalify their suppliers.
PICS was created by leading safety professionals.
Members of PICS benefit from their contractor management experience to prevent accidents and lawsuits and their safety professionals help manage clients risks and contractors' performance.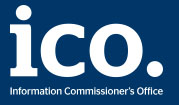 ICO
The Data Protection Act 1998 requires every organisation that processes personal information to register with the Information Commissioner's Office (ICO), unless they are exempt. Failure to do so is a criminal offence.
There are more than 400,000 registered data controllers. and as a Data Protection Act Auditor it is important that we are registered. 
Lloyd Asset Protection Limited registration number: ZA198765