Made for Retail Parks!
Made for Retail Parks!
Hats off to the thinking that went into the new Panoramic or Panovu multi lens PTZ cameras!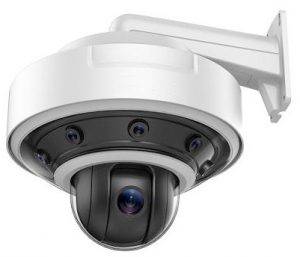 Whilst their design was probably not targeting the retail park market, it has presented and ideal solution meeting the combined purposes of Visual Deterent, 360 degree HD recording and a PTZ to enable live or remote monitoring for retail park security!
Now its not for the faint hearted, weighing nearly 25kg, its not only larger then a traditional PTZ, but also a lot heavier! Certainly not suitable for mounting on lampposts(a common occurrence on retail parks.)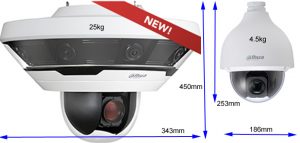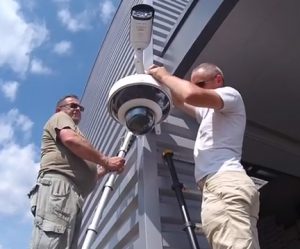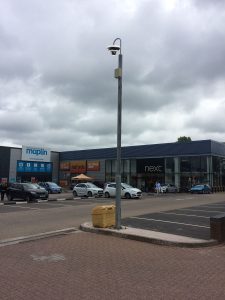 However, the advantage of s single camera as oppose to a collection of statics and PTZ's, is much more aesthetically pleasing and appropriate for an area that is often referred to as a popular leisure activity as Retail Park management are aware.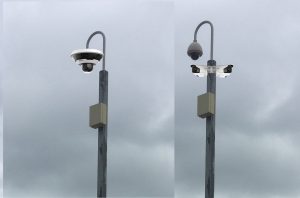 The advantage for retail park management is the attraction of a camera that can genuinely multi-function, deterring criminal activity by its obvious visibility, providing constant recording of a 360 degree view capturing incidents such as trips and falls, security issues, as well as providing a full HD PTZ camera for site management and security response!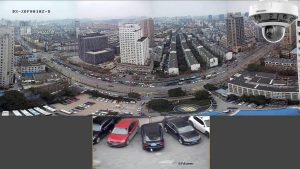 Both Dahua and HIK Vision have these cameras available, at a price that defies the multi functions available. This will offset the concerns of a single unit requiring repair and the loss of the entire loaction, but with the costs allowing for a "spare" to be kept on site, then a repair can be swift!
If you need more information drop me a line tony@lloydassetprotection.com